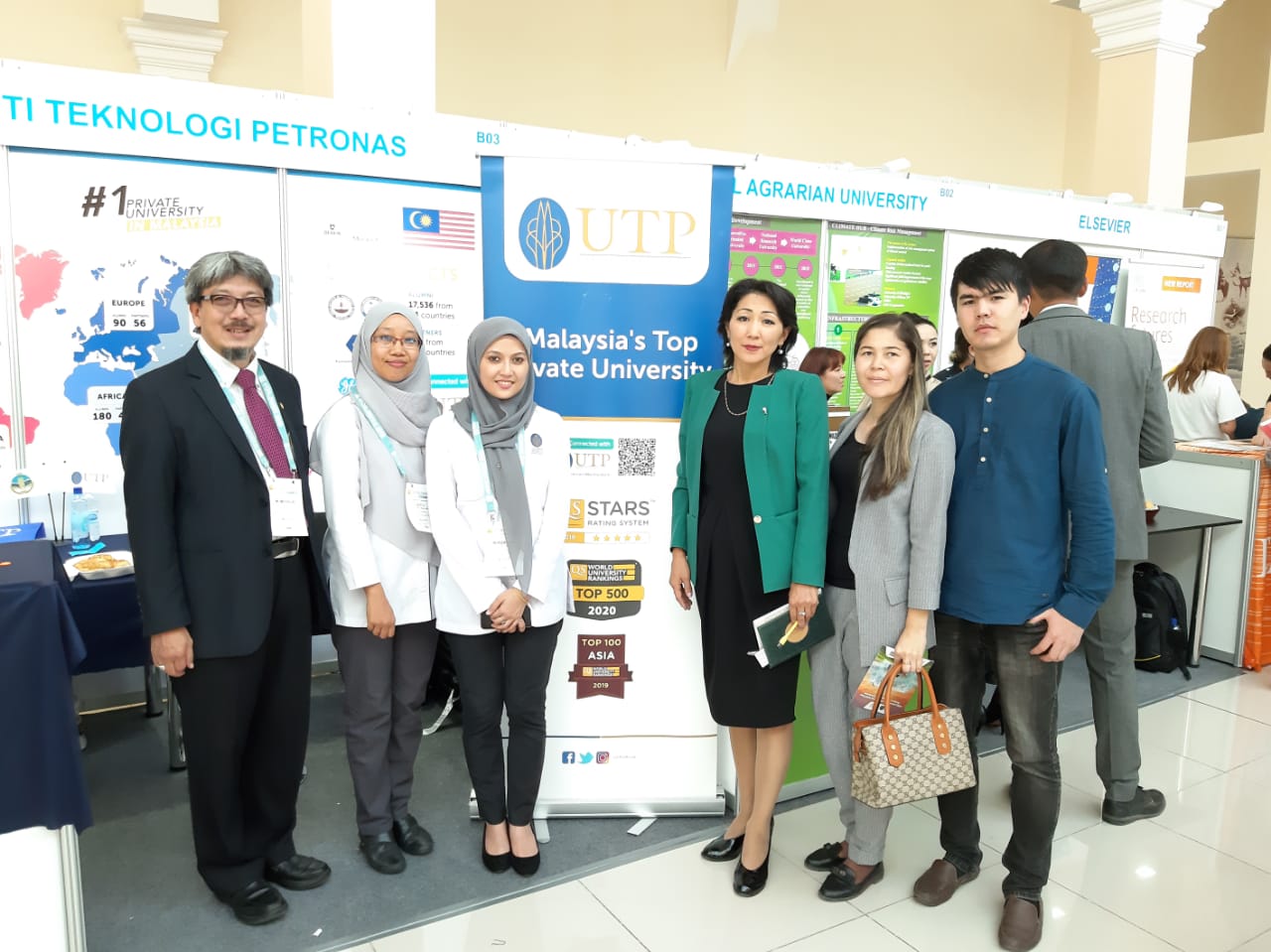 International conference QS WORLDWIDE 2019
In the period from September 18 to 20, in the framework of the international conference QS WORLDWIDE 2019, in order to establish international relations, a contact was established with a number of participants representing prestigious foreign universities.
The teaching staff of the department and undergraduates participated in the sections: Sustainable Development, Climate, Change and Risk Management: Politics, trends and best practices, The role of universities in building capacity for sustainable regional development.
On the agenda of the conference, fruitful discussions were held, and mutual understanding was reached on a wide range of issues related to the implementation and implementation of various educational programs. They also discussed modern technologies implemented in order to improve the level of education and science in order to maintain their competitiveness at the global level. In the framework of these discussions, the participation of the following foreign experts was especially noted:
Professor Sungdon Hwang PhD, Secretary General of SILK-ROAD UNIVERSITIES NETWORK, Hankuk University of Foreign Studies, Seoul, Korea, e-mail: sdhwang@hufs.ac.kr;
Professor M. Ertan Gokmen, Ankara University, Faculty of Languages, History and Geograph, Ankara, Turkey, e-mail: egokmen@ankara.edu.tr;
Professor Marian Dârdală, Dean of the Faculty of Cybernetics, Statistics and Economic Informatics at Bucharest University of Economic Studies, Romania, e-mail: dardala@ase.ro;
Using the interactive platform QS WORLDWIDE 2019, it was also possible to establish several promising areas for the implementation of international cooperation with Ca'Foscari University of Venice, as well as Bauman named after Moscow State Technical University.
In particular, representatives of Ca'Foscari University of Venice expressed interest in attracting students and undergraduates of Al-Farabi named after KazNU to participate in the programs "Summer School", as well as "Winter School" in the areas of ecology, environmental protection and sustainable development. In addition, in a personal conversation, the Vice-Rector of Ca'Foscari University of Venice announced the possibility of joint participation in the implementation of various European programs and projects. Contact information for the representatives of this university is given below.
Tiziana Lippiello, Vice-Rector of the Ca'Foscari University of Venice, Venice, Italy, e-mail: lippiello@unive.it;
Krystina Stermole, Head of Outreach and Recruitment Unit, Ca'Foscari University of Venice, Venice, Italy, e-mail: stermole@unive.it;
Prospects for cooperation with Bauman named after Moscow State Technical University covers three main areas, including "Water purification", "Air purification" and "Life safety". Within the framework of this cooperation, a mutual exchange of students under the Summer School program is expected. Contact information for a representative of a specified university is provided below.
Olga Ivanova, Department of Ecology and Industrial Safety, MSTU. Bauman, Moscow, Russia, tel. +7 (968) 6245545, e-mail: olgaivanova@bmstu.ru;
Links were also established with universities in Indonesia, Japan, and Malaysia. Representatives of Indonesian universities specialize in the conservation of biological diversity. On Saturday, September 21, 10.30 a meeting is scheduled with representatives of Indonesian universities.

444 просмотр